VOXR Interactive – no download
Interaction and information with VOXR ​
Award-winning and agile - especially designed for business events
​Interaction with VOXR
​Award winning and smart.

Interaction especially for business events:

From classic to WOW - but always simple.
Why interaction with VOXR?
"Business-event interaction needs:
SIMPILICITY
SECURITY
CONTROL over what happens.
​

All the tools I tested were missing at least one of those three."
Tim Schlüter, Moderator, Founder of VOXR.
VOXR is therefore EASY for you...
CREATE
ACTION(s)
(under 1 minute)
Unlock
participant input
(1 click)
Display in the
BROWSER or POWERPOINT
(1 click)
.... and EASY and SECURE for your participants:
DIRECT LINK:

No "Session Code".
No complexity.
"Unable to login" impossible.
JOIN IN DESIGN:

Simpilcity. Large Font. Clarity.
"Non-understanding" impossible.
MICR​O-BUILT:
Data optimised for WIFI or just mobile radio!
"If you use WhatsApp, you can use VOXR".
ANONYMOUS:
Soothing for participants.
Up to 10 times more participation for you.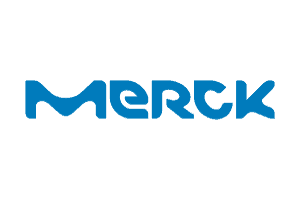 Out of 100 participants 60 questions!
To be honest, we weren't sure if our participants would accept VOXR - but the event convinced us as well as the audience completely. In the question and answer session alone, we received 60 questions from 100 participants this time, which was great, where otherwise many questions rarely come. The co-moderation function, i.e. selecting individual questions, is extremely helpful and just as easy as the entire use of VOXR.
Simone Böpple
, Chemical & Pharmaceutical Development Biopharma
VOXR Interactive is also Entreprise-Level Data SAVE...
All VOXR-Interactions are 100 % GDPR compliant.
Exclusive to VOXR:
We do not even store the IP address of your participants.
The VOXR tool is completely hosted on our own servers. We do not transmit event data to anyone and have no 3rd party involved.
Everything is optionally able to be protected. A password for you control panel and the results screen and/or for the users of the info-guide.
Upon request, all security-relevant aspects can be contractually guaranteed in a non-disclosure agreement.
... and VOXR gives you 100% CONTROL.
Also with free text entries. You control what happens.
FOCUS CONTROL:
You control the actions on the mobile phones of the participants. No instruction necessary.
LIVE
PREVIEW:
Whether on the desktop or mobile phone:
You can always see what's coming!
INPUT
MODERATION:
You select and show only what you want to show the presenter or audience.
LOCK-
SCREEN:
You decide when it's over and can lock the participants screens.
BROWSER or
POWERPOINT
You choose when, how and where you want to show the results.
​All possible VOXR actions:
Votings, ratings, opinions
With predfined answers or free text
Bar or pie chart
Pre-planned or sponateous in the event
Allow singular or mulitple votes
Awards mode
Event feedback
Segmentation by location/gender/age etc.
Reveal your winners "Oscar-like"
Make award ceremonies and project votes to small highlights in the event...

Reveal bit by bit, e.g.
Place 3... CLICK! Applause!
Place 2...,CLICK! Applause!
Seat 1... CLICK! Big applause!

Appreciation for winners - but no losers!
Let VOXR evaluate the event feedback for you
Use VOXR SmartFeedback for your event feedback: fast, easy, smart. Without feedback forms and time-consuming evaluation. Smart feedback is possible with VOXR FastVote or SMARTCloud.
Secure Brainstorms with the
VOXR SMARTCloud

VOXR SMARTCloud solves the classic problem of Event-WordClouds:

How do you prevent unwanted things from happening on the wall? E.g. "The CEO should finally step down".

The VOXR SMART cloud can do just that (and much more) - see how:
Panel discussions FINALLY entertaining and multi-valued!

VOXR SMART Questions is the ingenious solution for panel discussions:

You collect QUESTIONS (i.e. really whole sentences, no topics). The SMART algorithm clusters and filters and shows the top TOPICS (but no potentially dangerous questions).

With the knowledge of the audience focus you can now select "safe" QUESTIONS. And show - brilliant!
Questions to the speaker
​VOXR SILENT Q&A. Simple. Clear. And above all: Extremely easy to manage!
Have questions entered during the presentation.

View and preselect questions.

"Send" these to the moderator on his mobile phone.

Moderator selects from the questions - simple!
​Let the audience decide upon the questions: Upvoting and Liking

With VOXR Voted Questions you not only get questions, you also return questions to the participants' mobile phones. This allows all participants to "like" questions from other participants.
The upvoting of questions is especially suitable if you want "gamification".
EXTRA: Have you guests ask questions in their native language
The VOXR Babel add on complements SMARTCloud, SMART Q&A and Silent Q&A for international audiences.
Your audience enter thoughts and questions in their native language, VOXR autoatically translates, filters swear words and outputs the results in a monolingual WordCoud or as a translated single question.
VOXR EXTRAS especially for business events:
Ask different segments!
Does one location think differently than another? Women different from men? The headquarters different from the satellite locations?

With VOXR GROUPS you can have any VOXR action automatically segmented. ​And so get completely new insights!
And all this without separate sessions - and thus without training further technicians or moderators!
Work with different topics in seperate rooms
With VOXR Sessions you can split into groups - and continue to be interactive!
In each room you can use VOXR in independently.
Show results only when you want to and how you want to
With VOXR you always have full control over what appears on the screen:
​Show any results - or not! Start and stop the result display with one click. Choose between bar chart and pie chart (for voting). Choose between overall results versus segment results (VOXR GROUPS), show only a single question - or nothing at all. Edit the results before making them "go live".

Use the anonymous data!
See how many guests took part in the individual actions.

Download all results as Excel files and as graphics.

Especially due to VOXR's own high participation and the anonymity at VOXR, you will receive extremely valuable feedback for the follow-up to the event.
Always there: Professional Event Support
We understand VOXR not only as a "tool".

We want to significantly improve your event. Ask us whatever you want - we will answer your questions: +49 511 169 4231 or +44 207 866 2142!

And optionally we also take over the control of the tool - and provide moderators.
Strengthen your trademark with your own branding:
VOXR inspires conferences.
Well that's what VOXR customers say:
Recommended for Breakouts and to counter Company politics.
We have used VOXR repeatedly for our quarterly top level management meeting, and love the speed by which it makes everyone's thoughts visible in a simple yet comprehensive way. We use VOXR for quick plenum opinion polls and brainstorming departmental topics and goals. We find that VOXR's anonymous approach makes it easy for people to open up and contribute to the process. Our department leaders value the ease of use as well as the interactive and involving nature of the tool, which often gives them concrete insights and ideas to build upon. We happily recommend it to anyone, who would like to involve their audiences, in a simple and effective manner.

The cloud displays are particularly well received
The cloud displays, in which multiple answers are represented by a larger font size, are particularly well received. The software is easy to trade and the VOXR team offers fast support if you have any questions. We will certainly continue to use VOXR at one or two events in the future.
Nicole Barth
Marketing manager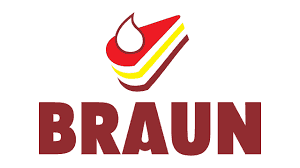 VOXR has contributed a lot to the success of our event.
We used VOXR at our general meeting with about 700 participants to actively involve our members in the event. This was an enrichment for us and our guests, as we were able to build a bridge from the stage to the audience and received real, unfiltered opinions. VOXR has contributed a lot to the success of our event.
Dr. Marco Trips
President, Lower Saxony Association of Towns and Municipalities

​Event in​formation with VOXR
​The VOXR Event-Guide. Agile and innovative.

Do you have a paper conference folder?

Why?

Instead of a locked screen (with VOXR Interactive) you can use VOXR as a complete event app between interactions. Under the same link.

A complete SMART business event. Simple!
And the best part:
With just ONE click you can switch the mobile phones of your guests between interaction and event app!
Designed for simplicity and maximum participation

Also for you: in 3min the first voting is live.

Also for moderation of questions, etc. It always remains simple!
GDPR compliant is a certainty.

But VOXR doesn't store IP addresses either - so you don't enter into hidden contracts!

VOXR actions are so small that even with a bad network it is still possible to voxr.
Unlike other tools, you never give up control.

You decide what is shown when, how and where and what is not.

And you say when it's over.
---
​VOXR - awared winning at:
---
​Your whole event - one single tool.