Module SMARTCloud

... like reading minds - only safer!
Video (in German): CeBIT Opening with 2000 VIPs incl. German Vice Chancellor:
VoxR SMARTCloud - the special WordCloud especially for business events:
Successfull VoxR Clients:
​Why is the SMARTCloud secure when anyone can write anything?

​Event professionals know: The idea of a WordCloud for events is generally good - but especially for business events, a WordCloud has to be two-fold: secure and intelligent.
The VoxR SMARTCloud by TV and event presenter Tim Schlüter offers the solution for this.
​Here is the SMART process in the event:
Input and SMART-Check
Guests can enter whatever (and as much as) they want. No moderation a la "only one term" or similar necessary! Participants can enter whole sentences and questions. The VoxR SMART algorithm clears up intelligently!
Example: With " I find Europe stupid " - "stupid" does not appear in the cloud ... the "Europe" however does, VoxR SMARTCloud has recognized it.
Manual Check
With preview and a sorted list of all found topics, you can manually revise them.
With one click you hide unwanted topics before you go live.
While you are live, you can combine topics or correct spelling mistakes. You can also do both in the follow-up for the documentation.
100% secure Live!
The VoxR SMART Cloud has also automatically recognized "EU" as belonging to Europe and assigned it to it.

You could - if you like - manually merge "Erdogan" and "Turkey" before you show the cloud to the audience.

You already have automatic full security - and additionally you can manually adjust the cloud topics if you like - unique!
​Why event professionals love VoxR SMARTCloud:
Thanks for the great tool!
We have used VoxR in different ways for our continuing education event. On the one hand, we asked questions about expectations, which were then reflected in the cloud typical of VoxR. On the other hand, we also used VoxR for moderated commenting on lectures. The audience accepted the tool very easily and gladly, and even missed it when we didn't use it once. Our speakers found VoxR an enrichment, as they were able to respond directly to the comments of the participants. We were impressed by the simplicity for the audience as well as by the closeness that resulted from the use of this feedback technique between the podium and the guests. - Thanks for the great tool!
Katrin Boege
Moderator, Federal Association of Accident Insurances

Out of 100 participants 60 questions!
To be honest, we weren't sure if our participants would accept VoxR - but the event convinced us as well as the audience completely. In the question and answer session alone, we received 60 questions from 100 participants this time, which was great, where otherwise many questions rarely come. The co-moderation function, i.e. selecting individual questions, is extremely helpful and just as easy as the entire use of VoxR.
Simone Böpple
Chemical & Pharmaceutical Development Biopharma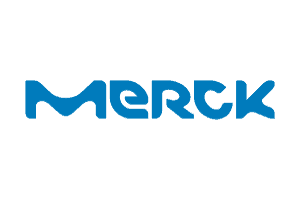 Recommended for Breakouts and to counter Company politics.
We have used VoxR repeatedly for our quarterly top level management meeting, and love the speed by which it makes everyone's thoughts visible in a simple yet comprehensive way. We use VoxR for quick plenum opinion polls and brainstorming departmental topics and goals. We find that VoxR's anonymous approach makes it easy for people to open up and contribute to the process. Our department leaders value the ease of use as well as the interactive and involving nature of the tool, which often gives them concrete insights and ideas to build upon. We happily recommend it to anyone, who would like to involve their audiences, in a simple and effective manner.

Test it now:
VoxR SMARTCloud - The proven special WordCloud for business events.
​Want more? Then have a look at our further options:
And Optional: Zoom into the cloud!
You can "zoom in" to the Wordcloud during and after the event and see what has been entered.

Why is that good? It creates the perfect Q&A method... See it here: VoxR CloudQ&A!
And if it gets international? - VoxR SMARTCloud and BABEL!
VoxR SMARTCloud is the unique multilingual WordCloud.
Inputs from the audience are immediately translated live and integrated by the SMART algorithm!

Unique, especially for diverse audiences, because: From our experience 20% of participants don't respond to the request "Please give your Input in English". This also creates a bilingual Cloud which may lead to duplicate topics that aren't grouped together. However with VoxR SMARTCloud and BABEL-AddON you make your cloud, you and your event look clean!
​VoxR SMARTCloud - The proven special WordCloud for business events.