VOXR FastVote
​Votings with VOXR
​​​​Smart event interaction with ​GDPR. Fast, flexible, secure.
Voting ​with VOXR ​at the Digital Summit 2017 with the German Chancellor Dr. Angela Merkel
​VOXR voting was specially developed for voting in business meetings and conferences.

​The following applies to all interactions:
You CAN create them in advance, but you don't have to.
You can also react spontaneously at any time during the event. Every interaction is created with just a few clicks, there is no fixed sequence.
​Always WITHOUT download, can be used on any device

VOXR is an online tool. NO download for your participants, no download for you. VOXR can be set up and operated on any device (including your smartphone!). Participants can participate from any internet-enabled smartphone or tablet.
​​Fast and clear: Votings with given answers
Polls and votings with predefined answers can be prepared with just a few clicks. You define the answers from which the participants can choose and vote.
Fast and flexible: Votings with free text entries
​Sometimes you want to know in a flash what the participants think - but the question is not "programmed".

Other tools always ​require a predefined question. Not so VOXR: You simply say: "Please enter Rom, Berlin or London".
You get the voting results as a wordcloud, which shows the ranking of the answers as differently big topics. Or show the results as a pie- or bar chart. As you like.

​​​Pie or bar: Display ​voting results as needed
​How you want to display the results - as bar or pie chart, you can decide on the stage and also change. You can always react the way it suits your event.
Work with different topics in seperate rooms
With VOXR Sessions you can split into groups - and continue to be interactive!
In each room you can use VOXR in independently.
Ask different segments!
Does one location think differently than another? Women different from men? The headquarters different from the satellite locations?

With VOXR GROUPS you can have any VOXR action automatically segmented. ​And so get completely new insights!
And all this without separate sessions - and thus without training further technicians or moderators!
Let VOXR evaluate the event feedback for you
Use VOXR SmartFeedback for your event feedback: fast, easy, smart. Without feedback forms and time-consuming evaluation. Smart feedback is possible with VOXR FastVote or SMARTCloud.
Reveal your winners "Oscar-like"
Make award ceremonies and project votes to small highlights in the event...

Reveal bit by bit, e.g.
Place 3... CLICK! Applause!
Place 2...,CLICK! Applause!
Seat 1... CLICK! Big applause!

Appreciation for winners - but no losers!
​Unique flexibility
​FastVote is the only tool (as far as we know) that can simply leave defined question sequences! New votes are created in a few seconds.

Important in stressful business events:

You can go back and forth, jump, delete and change the plan at any time. The audience doesn't notice anything about it. You stay cool and professional.
Focus the attention and participation of your guests
Control what guests can see and do on their phone with just one click. Swich guests' mobiles between interaction and event app. Control when which interaction is open and for how long.

Show results only when you want to and how you want to
With VOXR you always have full control over what appears on the screen:
​Show any results - or not! Start and stop the result display with one click. Choose between bar chart and pie chart (for voting). Choose between overall results versus segment results (VOXR GROUPS), show only a single question - or nothing at all. Edit the results before making them "go live".

Reduce the uncertainty of your guests with 100% anonymity
Anonymity increases participation exponentially! Your guests are 100% safe and anonymous with every VOXR interaction. All inputs and votes are anonymous, we never ask for names, not even IP addresses are logged.
Use the anonymous data!
See how many guests took part in the individual actions.

Download all results as Excel files and as graphics.

Especially due to VOXR's own high participation and the anonymity at VOXR, you will receive extremely valuable feedback for the follow-up to the event.
​... and of course everything in your own branding!

Show your own logo, design buttons and result display in your own colours, also with corporate font on request. Choose your own style: boxed or rounded, with or without icons. Set everything up with just a few clicks.
Always there: Professional Event Support
We understand VOXR not only as a "tool".

We want to significantly improve your event. Ask us whatever you want - we will answer your questions: +49 511 169 4231 or +44 207 866 2142!

And optionally we also take over the control of the tool - and provide moderators.
​​Impressions from live-events with VOXR ​Votings:
The VOXR interaction in an event is that simple:
Select the desired action.

Unlock action.

Display results.
Your participants can take part so easily:
Enter the VOXR participants link.
No session code! No pin! Without Download! Without App!
Also successfully tested with "older participants"!
All VOXR-Interactions are 100 % GDPR compliant.
Exclusive to VOXR:
We do not even store the IP address of your participants.
The VOXR tool is completely hosted on our own servers. We do not transmit event data to anyone and have no 3rd party involved.
Everything is optionally able to be protected. A password for you control panel and the results screen and/or for the users of the info-guide.
Upon request, all security-relevant aspects can be contractually guaranteed in a non-disclosure agreement.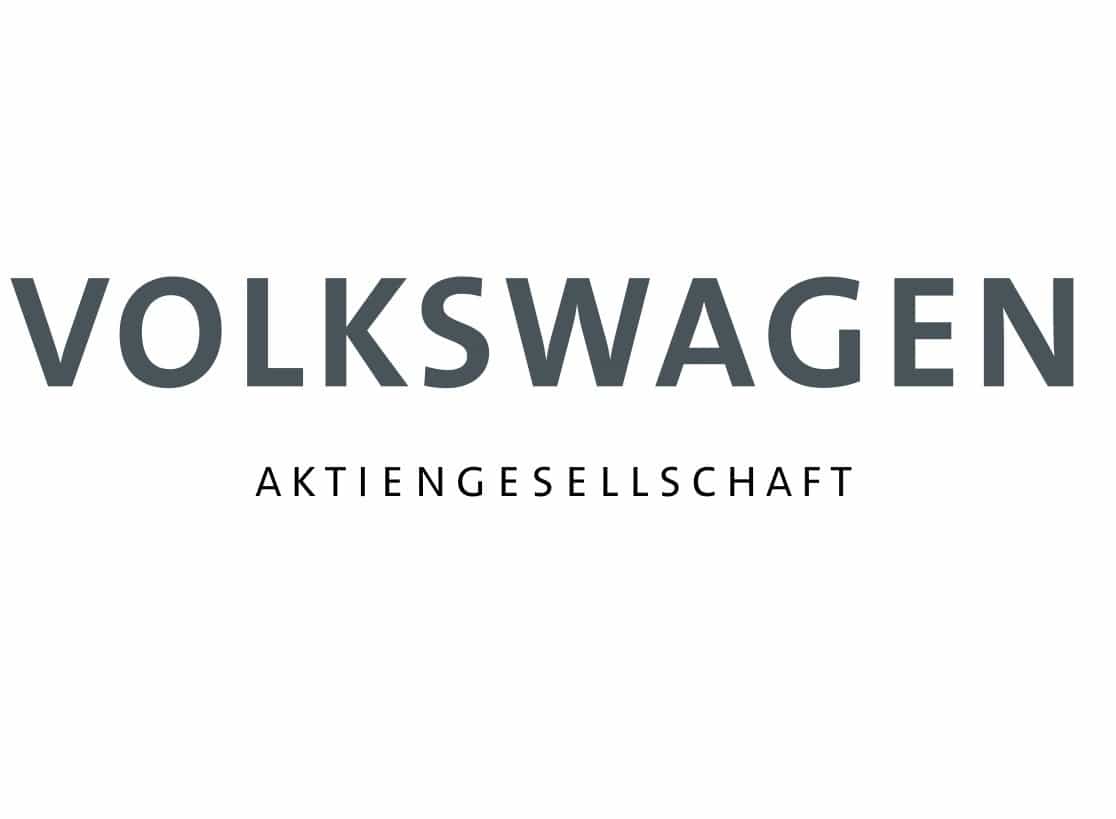 Volkswagen Group Fleet International
We learned about VOXR's capabilities as part of our yearly volume car dealer congress. The tool enabled us to visualize the outcomes of our three different workshops in a very nifty and concise way, which received numerous specific positive mentions in our after-show feedback questionnaire. VOXR also enabled us to transfer the workshop outcomes in a very clear and visual way around the organization. Having made this experience we have already decided to use VOXR in a forthcoming training series too and are looking forward to the feedback to this new way of interaction in this series as well!
​But that's not all.

VOXR can not only votings, but also ​audience questions!
And event app (also WITHOUT download)!

Questions to the speaker
​VOXR SILENT Q&A. Simple. Clear. And above all: Extremely easy to manage!
Have questions entered during the presentation.

View and preselect questions.

"Send" these to the moderator on his mobile phone.

Moderator selects from the questions - simple!
Let the audience decide upon the questions: Upvoting and Like

With VOXR Voted Questions you not only gather questions, you also return questions to the participants' mobile phones. This allows all participants to "like" questions from other participants.
Upvoting of questions is especially suitable if you want "gamification".
Panel discussions FINALLY entertaining and multi-valued!

VOXR SMART Questions is the ingenious solution for panel discussions:

You collect QUESTIONS (i.e. really whole sentences, no topics). The SMART algorithm clusters and filters and shows the top TOPICS (but no potentially dangerous questions).

With the knowledge of the audience focus you can now select "safe" QUESTIONS. And show - brilliant!
Secure Brainstorms with the
VOXR SMARTCloud

VOXR SMARTCloud solves the classic problem of Event-WordClouds:

How do you prevent unwanted things from happening on the wall? E.g. "The CEO should finally step down".

The VOXR SMART cloud can do just that (and much more) - see how:
Event app without download!

VOXR Info-Guide is the fastest event app on the market. Your digital conference folder. Without printing. And without "App" and Appstore. Simply online. Agenda, speaker info, maps and more.
Ready with SMART Design in 6 min in your CI.
VOXR - ​the solution that business professionals love:

... the use of VOXR has more than paid off for us, thank you very much!
We used VOXR at a conference for one of the company's currently most important international programs. We were really surprised by the absolute ease of use, the comprehensive input from almost all our international participants was well above our expectations. The live summary of VOXR allowed us to immediately see the first trends - the way the cloud builds up live is fascinating! From our point of view VOXR is an excellent tool to create attention in the audience and at the same time to gain valuable insights into the thinking of the participants. We also found the deeper analysis and the Excel download very practical - the use of VOXR was more than worth it for us, thank you very much!
Ralf Deseniß ,
AIM Program Management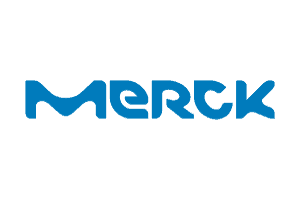 500 questions collected in one minute
We used VOXR live in a global change process with 750 participants, of whom about 500 also entered questions. VOXR immediately clustered the topics live so that we could ask our experts directly about the most frequently requested topics. The anonymity of VOXR has also shown the frequency of questions that are really important, which actually has promoted the process. The simplicity of VOXR convinced us and has already led to inquiries from external and internal partners in our company. In any case, we will continue to work with it.
Michaela Bühler ,
Head of Strategy Realization Office
... the immediate results as a theme cloud was extremely helpful.
We used VOXR as a supporting tool for our yearly Bayer Safety Day which adresses saftety at the workplace. We simultaneously pulled inputs from two sites. This parallel input along with the immediate results as a theme cloud was extremely helpful. VOXR motivated our workforce to give input and feedback. As a result, through VOXR we received many really interesting ideas and thoughts for further use in our work!
Bernd Kontenak ,
Bayer, Occupational & Environment Protection

... we hope to work again with you in the future.
We used VOXR for an important internal company meeting in which we wanted to bring different departments even closer together. VOXR was very helpful during the course of the meeting, we used it 4 different times for different purposes and that worked very well. We were particularly impressed with how simple and fast VOXR could collect summaries from working groups via its Groups-function during workshops. Our audience was very pleased with this new way of showing the results, which gave us plenty of topics for discussion, plus we were able to distribute the results as excel spreadsheets afterwards for further analysis. Many thanks for your support on this process, we hope to work again with you in the future.
Reinaldo J. Landaeta A. ,
Head of Supply Network Ops LATAM Biopharma

VOXR has contributed a lot to the success of our event.
We used VOXR at our general meeting with about 700 participants to actively involve our members in the event. This was an enrichment for us and our guests, as we were able to build a bridge from the stage to the audience and received real, unfiltered opinions. VOXR has contributed a lot to the success of our event.
Dr. Marco Trips ,
President, Lower Saxony Association of Towns and Municipalities
​Your whole event - one single tool.
​Make your votings smart!