VoxR ONE: Your event – all in one link.
Your whole event - one link. Live in 6 minutes, guaranteed.
Successfull VoxR Clients:
VoxR ONE - the ONE Link Business-Event-Tool.
Smart event-interaction + complete event-app-funktions.
For VoxR ONE you don't need a programmer or a manual!
Event interaction
VoxR Interactive
Votings, audience questions, wordclouds, brainstorming, panel discussions.


Agenda, sponsors, directions, maps, FAQs, etc.
Everything, that participants need.


Integrations
Whatever you want!
Open to the world! You can integrate websites, video, registration, or your own ideas?
Seamlessly controlled from any device - even your mobile phone!
Digital event management - finally simple!

Interaction possibilities:
(=all from VoxR Interactive )
Web-App functions:
(=all from VoxR Compass)
Integration:
(simply integrate what you want!)
And this is how it works: Imagine your event ...
VoxR ONE: the whole event - one link.
ONLY at VoxR: YOU lead the guests. You click.
The participants' mobiles change.
In the event: switch seamlessly between event app and interaction

With the VoxR ONE-Click function and VoxR ONE, you can seamlessly switch guests' mobile phones from event app to interaction and back to event app with a single click.
Before and after the event: integrate questions into the event app

With VoxR ONE, you can easily create individual interactions as an element in your event app and don't have to switch. Very suitable e.g. for preliminary queries or feedback questions in the aftermath of the event.
Always WITHOUT download, can be used on any device

VoxR is an online tool. NO download for your participants, no download for you. VoxR can be set up and operated on any device (including your smartphone!). Participants can participate from any internet-enabled smartphone or tablet.
Integrate everything you need for the event

VoxR can be seamlessly integrated into any online application or app and can integrate with other tools. WITHOUT programming knowledge! Use the VoxR functions, your previous favorite system (including your home solution!) or new partners.
Interaction with VoxR Interactive:
​​Smart, innovative, simply, GDPR compliant.
Let your guests take a vote
Votings are made with VoxR FastVote. Get quick votes through predifined answers or free text entries - pre-set or spontaneously in the event.
Get in touch with your guests

With VoxR Silent Q&A you let your guests ask questions in the "classic way": The guests enter questions, you moderate the questions in the background and display only the selected questions individually.
Panel discussions - interactive. No fumbling around

VoxR Cloud Q&A is the award-winning solution for secure panel discussions: First you show an intelligent clustered topic cloud, then selected questions from it. This is unique at VoxR. Secure and full control at all times.
Do brainstorming and Wordclouds intelligently

Word clouds can also be made intelligent: with the VoxR SMARTCloud. The guests enter thoughts and ideas in whole sentences, our SMARTCloud recognizes the topics contained therein, filters out swear words and unwanted things, clusters and indicates what the majority thinks. Smart and secure.
And even more interaction...
Event-"App" with VoxR Compass:
​​Fast, simple, smart.
​Event app without download!

VoxR Compass is the fastest event app on the market. Your digital conference folder. Without printing. And without "App" and Appstore. Simply online. Agenda, speaker info, maps and more.
With SMART Design in 6 min in your CI ready.
​Inform your guests about everything that is important

All information about the event: agenda, speaker info, maps and more. Simply create it yourself and adapt changes at any time before, during and after the event via ONE-Click-Push-Content.
Manage your event registrations

VoxR seamlessly integrates registration / TN management software. Either your favorite system (including your home solution!) or partners such as eventboost.com
Bring your guests into conversation with each other

VoxR seamlessly integrates networking platforms and always remains 100% DSGVO compliant. Either your favorite system for networking, or e.g. brella.io
VoxR can do a lot - and despite everything it always remains simple:
Strengthen your trademark with your own branding:
Data protection and security is important to us:
All VoxR modules - including Compass - are 100% GDPR compliant. We do not even store the IP address of your participants.
The VoxR tool is completely hosted on our own servers. We do not transmit event data to anyone and have no 3rd party involved.
Optionally protect your Compass with a password. Your event participants enter this once and then have access to your content.
Upon request, all security-relevant aspects can be contractually guaranteed in a non-disclosure agreement.
VoxR inspires conferences.
Well that's what VoxR customers say:

You notice that VoxR is made by event professionals
Due to the numerous experiences with other apps, we were not sure: Would VoxR really be better? But even our first experience, an event at the Federal Ministry of Education and Research, showed that VoxR is really as simple as it was promised. The audience simply enjoyed it and we received a lot of positive feedback. The Control View worked smoothly, even on a small iPhone. From our point of view, VoxR is a successful overall concept, in which you notice from the first consultation to the event that it is made and accompanied by event professionals.
Jonas Riemenschneider ,
Event manager, familie redlich, Agentur für Marken und Kommunikation AG

... an added value and impressed all members...
Tim Schlüter facilitated our Sales-Workshop comprising of participants from the three different language regions of Switzerland. We particularly enjoyed his professionalism from A to Z and his sociability. The webtool VoxR which Tim brought with him, was an added value and impressed all members including the management. Our French speaking guest were integrated in their own language (French) which for us as a multi-lingual company was a key factor for the choice of the host. I can really recommend Tim Schlüter and his company and would book him at any other time.
Dominique Grecchi ,
Head of IT Infrastructure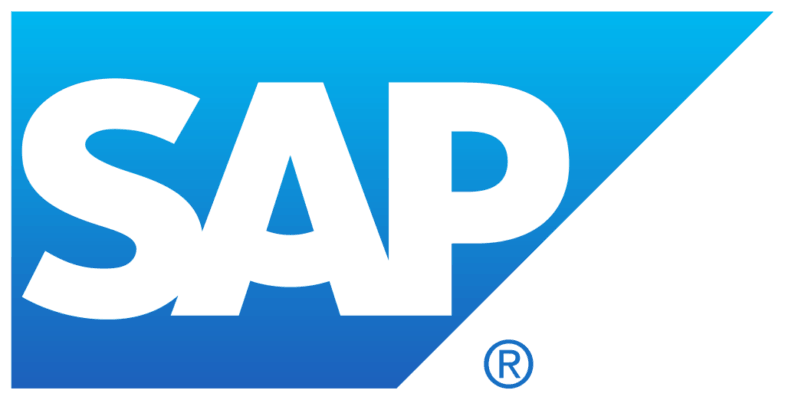 The use of Cloud Q&A has really paid off.
The VoxR WordCloud Algorithm is really fascinating.
The VoxR way of making visible instantly and at a glance what kind of input the audience is looking for in any given moment, is a true innovation.
It certainly helps me as the speaker to easily tune in to my listeners' interestes, thus being more effective.
Using VoxR is an absolutely worthwile investment.
Rolf Schumann ,
CTO EMEA

Fits perfectly in the time and to the wishes of our customers!
Web-based audience interaction without cumbersome app downloads - this fits perfectly into the time and the wishes of our customers. At the CeBIT Welcome-Night, for example, the guests in the hall were able to name their personal trade fair highlights with their smartphones. This brought the CeBIT Welcome Night very close to the pulse of the trade audience. We have been working with Tim Schlüter's team for years and look forward to more events!
Christoph Kirst ,
Creative Director
​Make it easy for yourself and your event guests!
With VoxR ONE.