VoxR Smart Engagement
VoxR gives your events wings. Simple. Digital.
Award-winning innovation from Germany:
​Interaction and ​Event-App without Download
Top-Support + 100% GDPR compliant

Easy!
Successfull VoxR Clients:
Unique: Either only interaction - or also ​event-app:
(Event App "without App")
No matter to which extent: always easy!
From simple creation of an Agenda, through topic discussion and group work to an impressive visual summary.
Everything simply included.
Plus support. Plus GDPR co​mpliant.
And more (just ask us!)
Votings
VoxR FastVote is the fasted way to capture the general opinion on a topic.
Create a poll with just four clicks.
Event-App
VoxR Compass: the digital conference folder. No printing needed.
And not an"App" .
Agenda, Speaker-Info, Maps in just 6min.
Audience-Questions
VoxR Cloud Q&A is the award winning questions and panel discussion solution.
With this anyone can facilitate.
For Event experts: VoxR is SMART. SMART means:
Extremly Easy
No App, no Download.

Simply 1 Link.

(Often) no WiFi needed!
85-95% participation.
Stand alone or in Powerpoint.
Support if required - also on-site.
Secure
100% GDPR compliant (no IP storage).
100% anonymous. Therefore no works council audit obligation.
Server in Europe.
On-site support on request.
Full controll
Your Branding: Logo, CI, configured in 30sec.
Your Event (!) full controll over to whom, when and what you show, change or delete.
​AGILE PUSH CONTENT: Updates about the Event?
Live straight away!
---
VoxR is human. From an event professional for event professionals:
Tim Schlüter, TV- und event host,
CEO and Founder of VoxR.org
VoxR is young. Only 4 years old. But: VoxR contains the live experience of 15 years of TV and professional business moderation for top companies in Germany and Europe. The foal: "Everyone, also a non professional, should be able to moderate well - simply!" You can feel it VoxR is not just a tool. VoxR changes events, raises attentiveness and improves feedback quality.
Always there:
Professional event support
You have questions about the tool or how to integrate it into the event?
We are not a anonymous Internet-Tool, but real people and are also happy to help you personally on the phone.
Call us at +44 207 866 2142.
Optional:
Digital event consulting
You don't (yet) know which "questions" work in your event?
With over 15 years of event experience, we can advise you on how to find the best interactions and questions for your event - simply based on your existing agenda.
Either briefly for the first few ideas or thoroughly for the complete event interaction.
Upon request:
Full service on-site
You are still searching for a moderator or would like on-site support for VoxR?
We also accompany your event on sie, from technical on.site support to complete event moderation by Tim Schlüter.
VoxR gives your event wings. Simple:
You notice that VoxR is made by event professionals
Due to the numerous experiences with other apps, we were not sure: Would VoxR really be better? But even our first experience, an event at the Federal Ministry of Education and Research, showed that VoxR is really as simple as it was promised. The audience simply enjoyed it and we received a lot of positive feedback. The Control View worked smoothly, even on a small iPhone. From our point of view, VoxR is a successful overall concept, in which you notice from the first consultation to the event that it is made and accompanied by event professionals.
Jonas Riemenschneider
Event manager, familie redlich, Agentur für Marken und Kommunikation AG

... an added value and impressed all members...
Tim Schlüter facilitated our Sales-Workshop comprising of participants from the three different language regions of Switzerland. We particularly enjoyed his professionalism from A to Z and his sociability. The webtool VoxR which Tim brought with him, was an added value and impressed all members including the management. Our French speaking guest were integrated in their own language (French) which for us as a multi-lingual company was a key factor for the choice of the host. I can really recommend Tim Schlüter and his company and would book him at any other time.
Dominique Grecchi
Head of IT Infrastructure

Fits perfectly in the time and to the wishes of our customers!
Web-based audience interaction without cumbersome app downloads - this fits perfectly into the time and the wishes of our customers. At the CeBIT Welcome-Night, for example, the guests in the hall were able to name their personal trade fair highlights with their smartphones. This brought the CeBIT Welcome Night very close to the pulse of the trade audience. We have been working with Tim Schlüter's team for years and look forward to more events!
Christoph Kirst
Creative Director

The use of Cloud Q&A has really paid off.
The VoxR WordCloud Algorithm is really fascinating.
The VoxR way of making visible instantly and at a glance what kind of input the audience is looking for in any given moment, is a true innovation.
It certainly helps me as the speaker to easily tune in to my listeners' interestes, thus being more effective.
Using VoxR is an absolutely worthwile investment.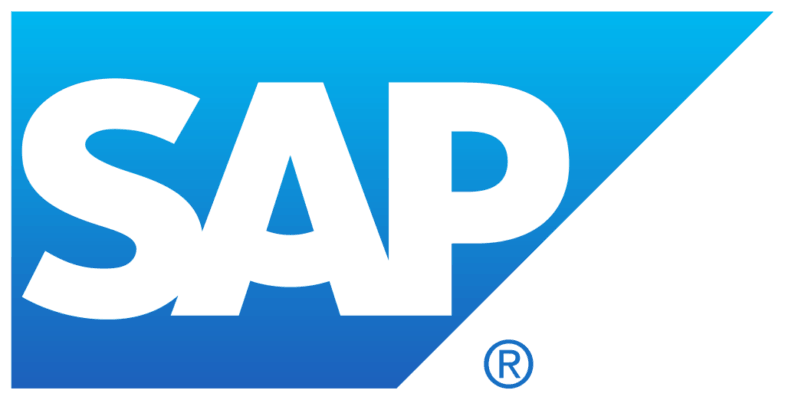 VoxR is real - and easy! Test one of these modules now: