Smart Questions
VOXR ​Smart Questions
... The innovation for Q&A and panel discussions
60sec: Why top companies use ​Smart Q&A:
The award-winning Q&A method:
VOXR ​Smart Q&A with the "Safety Airbag": SMARTCloud
Combines transparency + security for the first time:
Transparency: Everyone finds "their" topic in the cloud. This regularly creates a "wow" effect and creates the necessary trust. (Unwanted topics can still be filtered - even manually).


Safety: You don't see any unwanted questions on the screen! Because only the automatically found topics are shown! Only in the second step do you as the organizer (or your moderator) select the appropriate questions from the topics in the background. And display them as you wish.
This is how the unique ​Smart Q&A method works:
Input from the audience. And not just as a keyword, but as a whole question:
For example:

"Where do you see Europe in 5 years?"
See what your audience thinks in real time. VOXR summarizes all entries, clusters and displays the most common topics.
For example:

The topic "Europe" was most frequently addressed in the questions entered.
You decide which specific question you want to choose and display it at the touch of a button.
For example:
You select the above question from all questions on the topic "Europe". "EU" is also assigned to the topic "Europe" in VOXR.
Do you have an international event?
Let them ask questions in their native language.
It will be translated automatically and in real time!
Have a look at our Power-Addon VOXR Babel (Link opens in new tab):
Try VOXR Cloud Q&A now for free.
Convince yourself and show it to your team!
Why other business professionals love VOXR ​Smart Q&A:
500 questions collected in one minute
We used VOXR live in a global change process with 750 participants, of whom about 500 also entered questions. VOXR immediately clustered the topics live so that we could ask our experts directly about the most frequently requested topics. The anonymity of VOXR has also shown the frequency of questions that are really important, which actually has promoted the process. The simplicity of VOXR convinced us and has already led to inquiries from external and internal partners in our company. In any case, we will continue to work with it.
Michaela Bühler
Head of Strategy Realization Office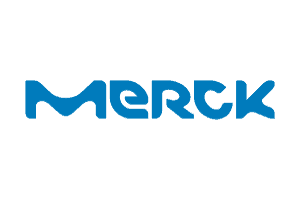 Recommended for Breakouts and to counter Company politics.
We have used VOXR repeatedly for our quarterly top level management meeting, and love the speed by which it makes everyone's thoughts visible in a simple yet comprehensive way. We use VOXR for quick plenum opinion polls and brainstorming departmental topics and goals. We find that VOXR's anonymous approach makes it easy for people to open up and contribute to the process. Our department leaders value the ease of use as well as the interactive and involving nature of the tool, which often gives them concrete insights and ideas to build upon. We happily recommend it to anyone, who would like to involve their audiences, in a simple and effective manner.

Thanks for the great tool!
We have used VOXR in different ways for our continuing education event. On the one hand, we asked questions about expectations, which were then reflected in the cloud typical of VOXR. On the other hand, we also used VOXR for moderated commenting on lectures. The audience accepted the tool very easily and gladly, and even missed it when we didn't use it once. Our speakers found VOXR an enrichment, as they were able to respond directly to the comments of the participants. We were impressed by the simplicity for the audience as well as by the closeness that resulted from the use of this feedback technique between the podium and the guests. - Thanks for the great tool!
Katrin Boege
Moderator, Federal Association of Accident Insurances

VOXR ​Smat Questions: The innovation for Q&A and panel discussions.