VOXR | Associations
VOXR gives members a voice.
And helps to plan association outings.
Whether general meetings, association meetings or external events: Associations thrive on exchange.

VOXR simplifies what was difficult so far: real, productive exchange among like-minded people!

VOXR's customers range from local and city associations to financial associations and federations.
VOXR has contributed a lot to the success of our event.
We used VOXR at our general meeting with about 700 participants to actively involve our members in the event. This was an enrichment for us and our guests, as we were able to build a bridge from the stage to the audience and received real, unfiltered opinions. VOXR has contributed a lot to the success of our event.
Dr. Marco Trips
President, Lower Saxony Association of Towns and Municipalities

...the VOXR-Team Advice and action: Absolute recommendation!
"We weren't sure beforehand whether we would really get our participants - including "non-digital" craftsmen - into the WiFi and then onto the VOXR platform. Thanks to the great instructions with the VOXR templates, this was really successful and we had a great participation rate. The most beautiful moment was of course the " activation " of the cloud and the murmur and amazement of the audience, everyone searched for their term and leaned back smiling if they had discovered it in the cloud. The concept worked great, both in terms of the tool and the support of the VOXR team, which was always on hand with advice and practical tips during the preparation. Absolute recommendation!
Katja Mikus
Personnel Consultant, HWK Hannover

Valuable insights into the topics of the conference participants
"With VOXR, we were able to benefit from the very fast results (almost in real time) in the event, and that with a surprisingly high participation rate (for us). The simple handling of the VOXRs convinced us: We could steer the panel discussion thanks to VOXR very well. Altogether VOXR did not only make a substantial contribution to the positive general impression of the conference participants, but gave us as organizers also valuable views of opinions, topics and positions of the conference participants, which we can use in the follow-up very well: A really successful concept!
Cosima Ningelgen
Press Spokeswoman East German Sparkasse Banks Association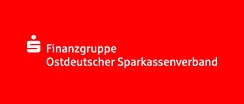 ​​Or schedule a demo here.